I'm guessing that lots of you have heard of vision boards? You might even have one yourself?? A visual collection of images to inspire you towards the life you want to live. You may have heard of a design board used by interior designers, pulling together concepts, colours and textures as inspiration for a room redesign? Well, a mood board is very much like that. When I start planning a personal brand shoot with my clients, we collaborate on a mood board to communicate ideas for your shoot and get really clear on what inspires you.
I'm a big user of mood boards myself for my own work. As a visual creator, and learner, I often use a collection of images to explain something that I can't find the words for. Some clients can find it tricky at first to express themselves visually and so working together I can help translate their ideas into images. We come up with themes and stories that we want to tell their audience with the images from their brand shoot, and so it's important that we are both thinking along the same lines by the day of the shoot, so that I can interpret the ideas fully.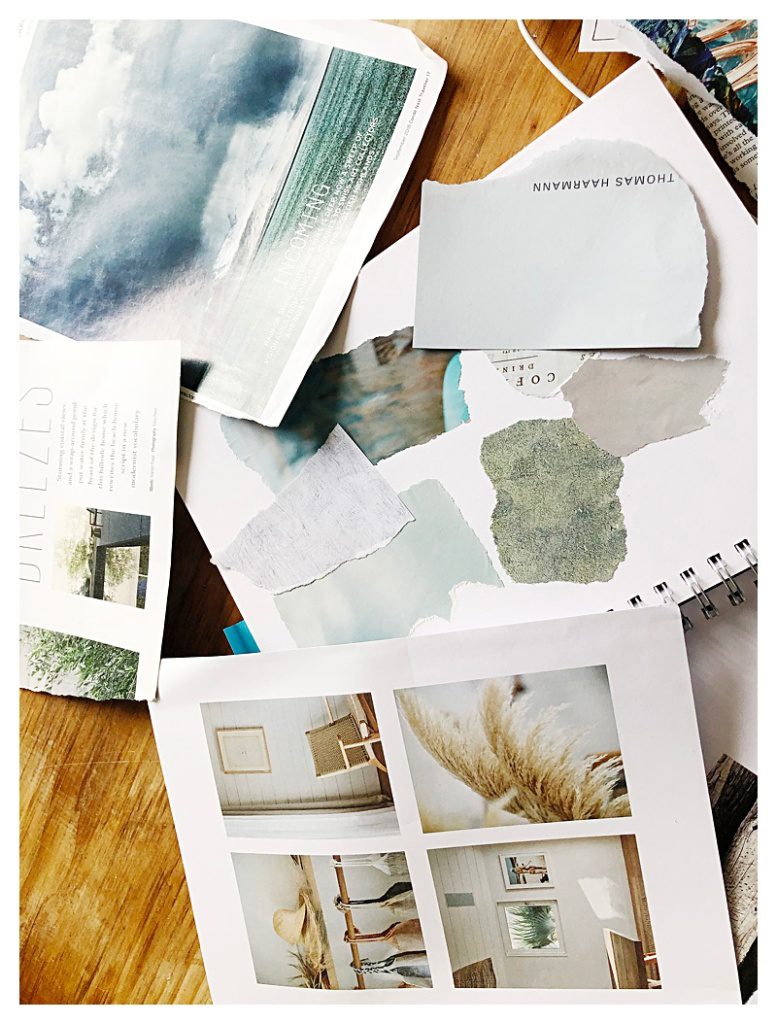 A great mood board should be stand out, work in tandem with your brand and really speak to your ideal client. It should represent YOU and your business. Ideas can come from all over – Pinterest and Instagram are obvious starting points, but ideas have also come from colours and textures in nature, words in a book, inspiration from others outside your industry as well as within. The idea of the mood board is all about the mood – we aren't aiming to exactly copy images – but to use it to inspire something unique to you and your brand.
Use the experience of creating your mood board as a clarity session. One to enjoy and play with ideas. Some clients hang up their mood board in their work space to bring daily inspiration!!
x